109 E. Main Street
Downtown Walla Walla
Tel: (509) 876-4877
Sunday-Monday 1 p.m.-7 p.m.
Tuesday-Wednesday 3 p.m.-7 p.m.
Thursday 1 p.m.-7 p.m.
Friday-Saturday 12 noon-8 p.m.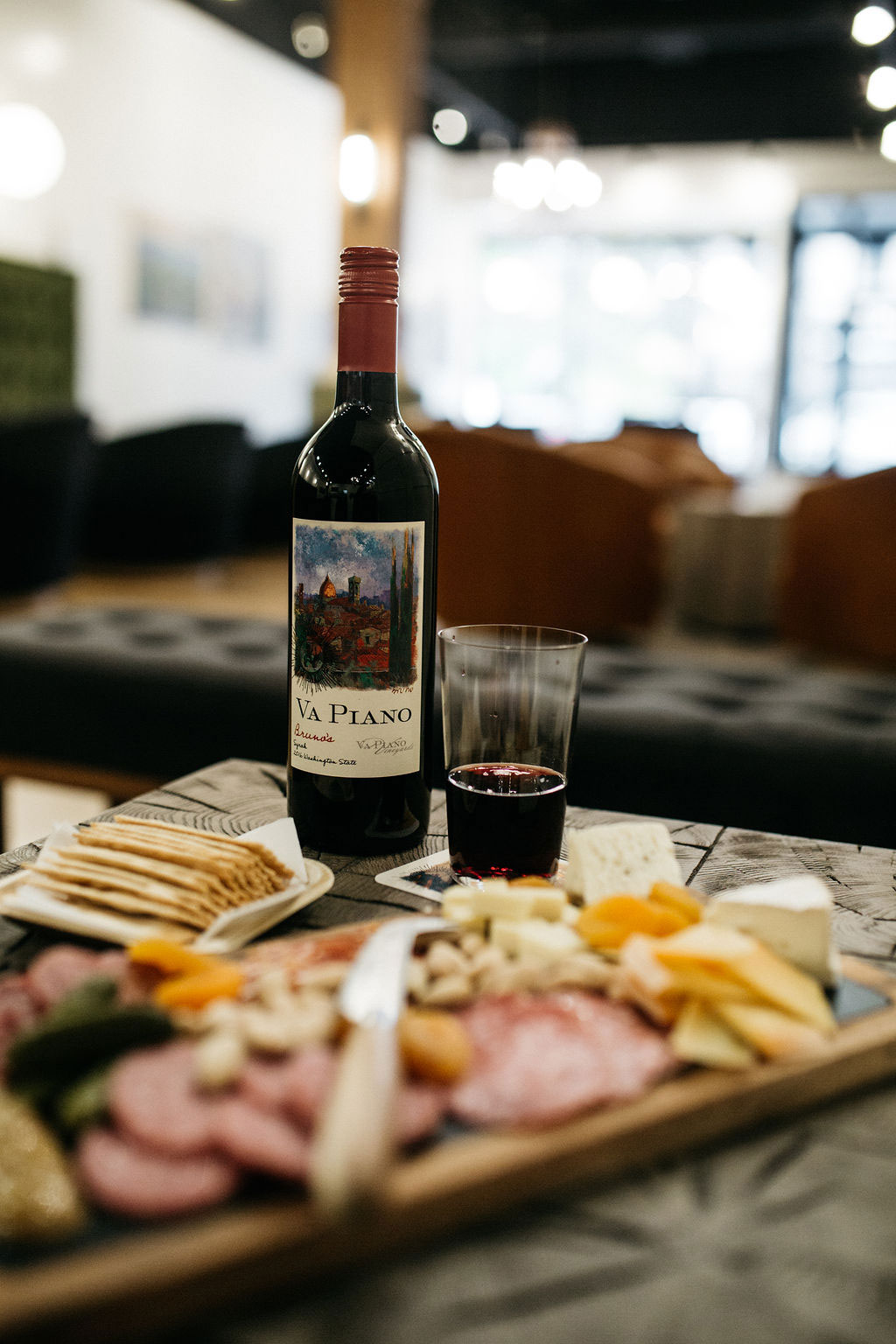 Bruno's by Va Piano is downtown Walla Walla's new favorite tasting spot. A welcoming and stunning space, Bruno's was designed by Christy Bloom and built to highlight both Bruno's fine paintings and the collection of accessible wines that bear his name. Warm woods, custom seating areas, a cozy fireplace, an outdoor patio and a space for private events make Bruno's a place that locals and visitors can relax, listen to live music and other live entertainment, and of course sample and buy exceptional wines.