Va Piano Estate
Bend Tasting Room
Old Mill District
425 SW Powerhouse Drive,
Ste. 301
Bend, OR 97702
Tel: (541) 797-6363
OPEN
Monday- Saturday 12PM-8PM
Sunday 12PM-6PM
Reservations are not required but are accepted.
Maximum group size is 6 people.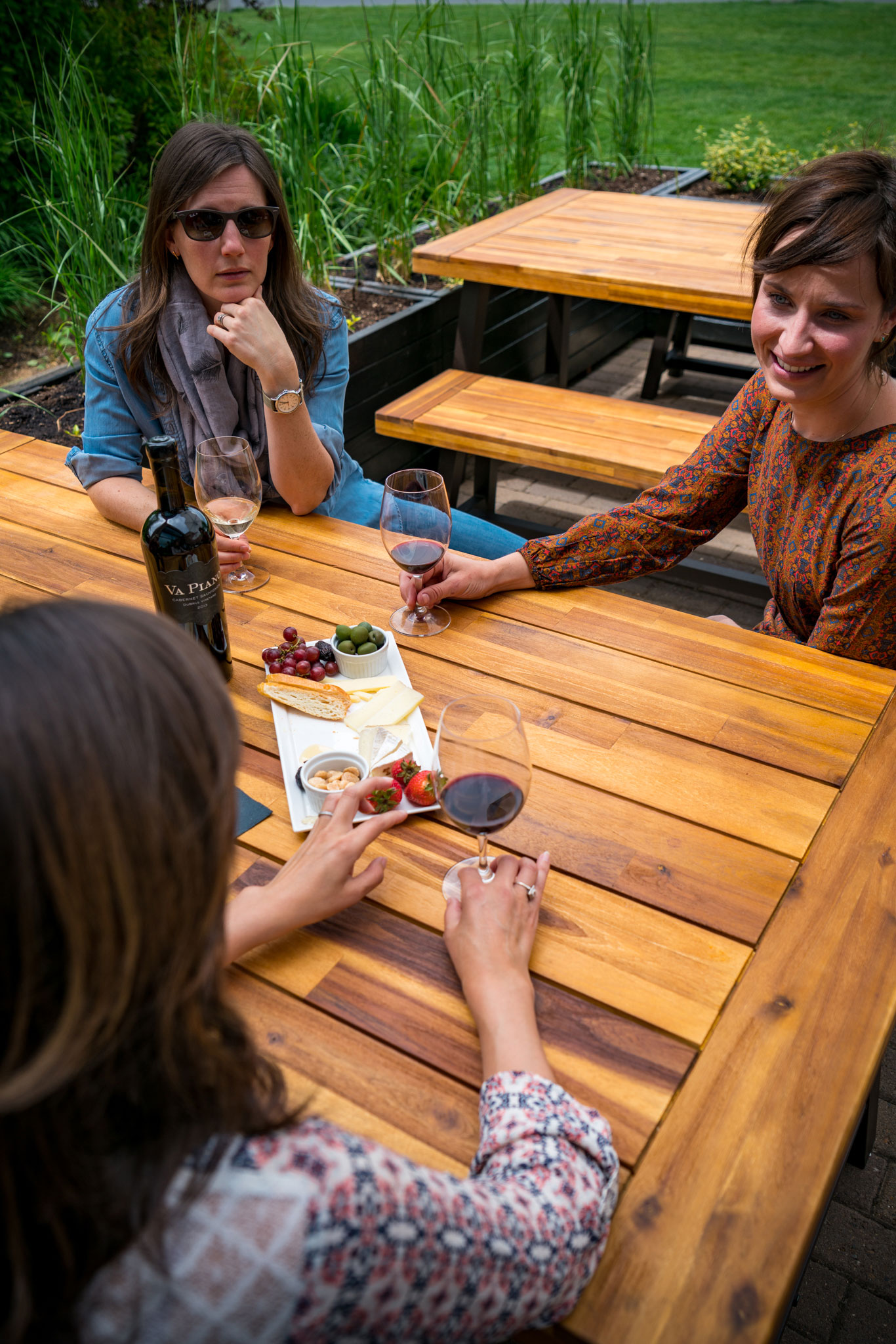 Bend, Oregon has long been a favorite vacation spot for the Wylie family, so we thought it was only natural to open an extension of Va Piano in one of our favorite towns! Bend's popularity as both a place to live and a destination for visitors made it the perfect place for us to share our wines with a larger audience. The Old Mill District is set on the riverfront and has become the premiere shopping and entertainment venue for both locals and tourists!
Va Piano Bend Tasting Room