Va Piano's Vineyards
Va Piano's Estate vineyards program takes full advantage of the uniquely non-uniform terrior of the Walla Walla Valley AVA. Straddling the Washington/Oregon state line, this AVA has a mosaic of attributes that create wonderfully diverse fruit characteristics. With elevations between 400 feet and 2,000 feet above sea level, annual rainfall from seven inches at the western end of the valley to 22 inches along the foothills to the east, and four uniquely different soil geologies, we believe the Walla Walla Valley is the finest AVA in the U.S.A.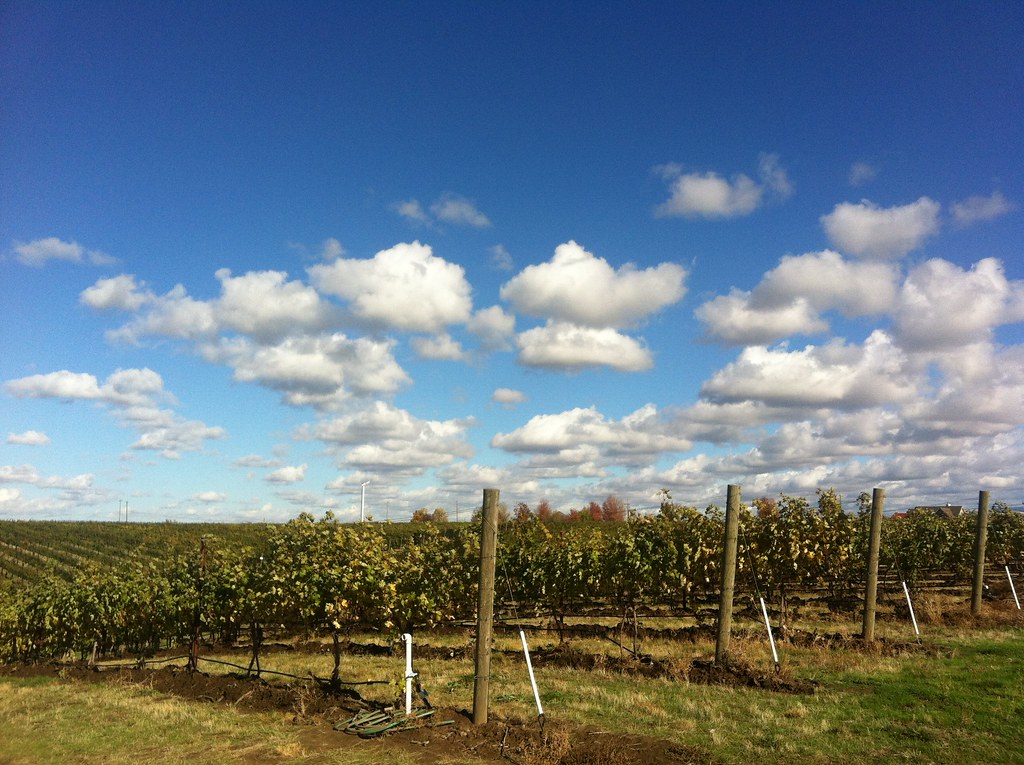 Va Piano Vineyard was our first estate vineyard, planted in 2000. With an elevation of 850 feet, the 20-acre property is located in the center of the Walla Walla Valley on the valley floor near Pepper Bridge Vineyards. Red grape varietals are our primary focus: Cabernet Sauvignon, Syrah, Merlot, Cabernet Franc, Malbec & Petit Verdot. Sitting at 850 feet elevation, the vineyards are planted in silt loam and sand, as well as wind-blown glacial loess, which results in young, porous, and mineral-rich soil.
The most common trellis system in the vineyard, "Vertical Shoot Positioning," trains the vines upward from the cordon (grape-bearing wire) in a thin curtain, allowing sunshine to reach the maximum number of leaves. This produces more fruit forward and balanced wines; Merlot and Cabernet Franc are the stars in this vineyard.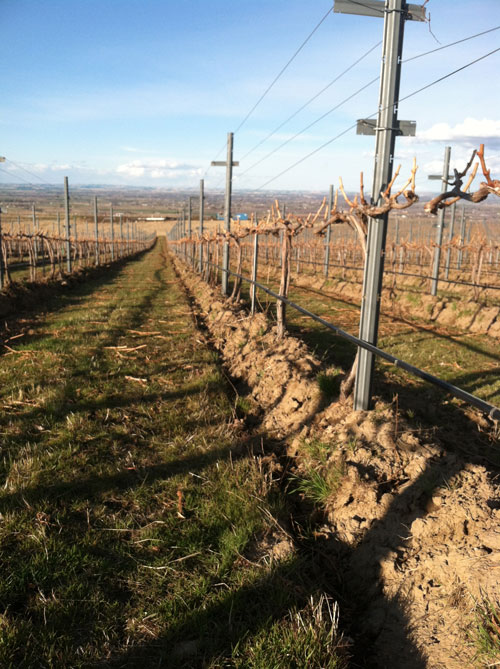 Octave Estate is a 22-acre joint venture between Va Piano, Pepper Bridge, Gramercy, Caprio and Hanatoro, located on the southern border of the Walla Walla AVA in Oregon. This hillside vineyard, planted in the spring of 2007, has an elevation range between 1,200-1,400 feet, and is mostly Cabernet Sauvignon, but also includes some Merlot, Cabernet Franc and Malbec.
This site produces dense clusters with smaller berry sizes, lending itself to BIG reds with incredible amounts of structure, acid and dark black fruits.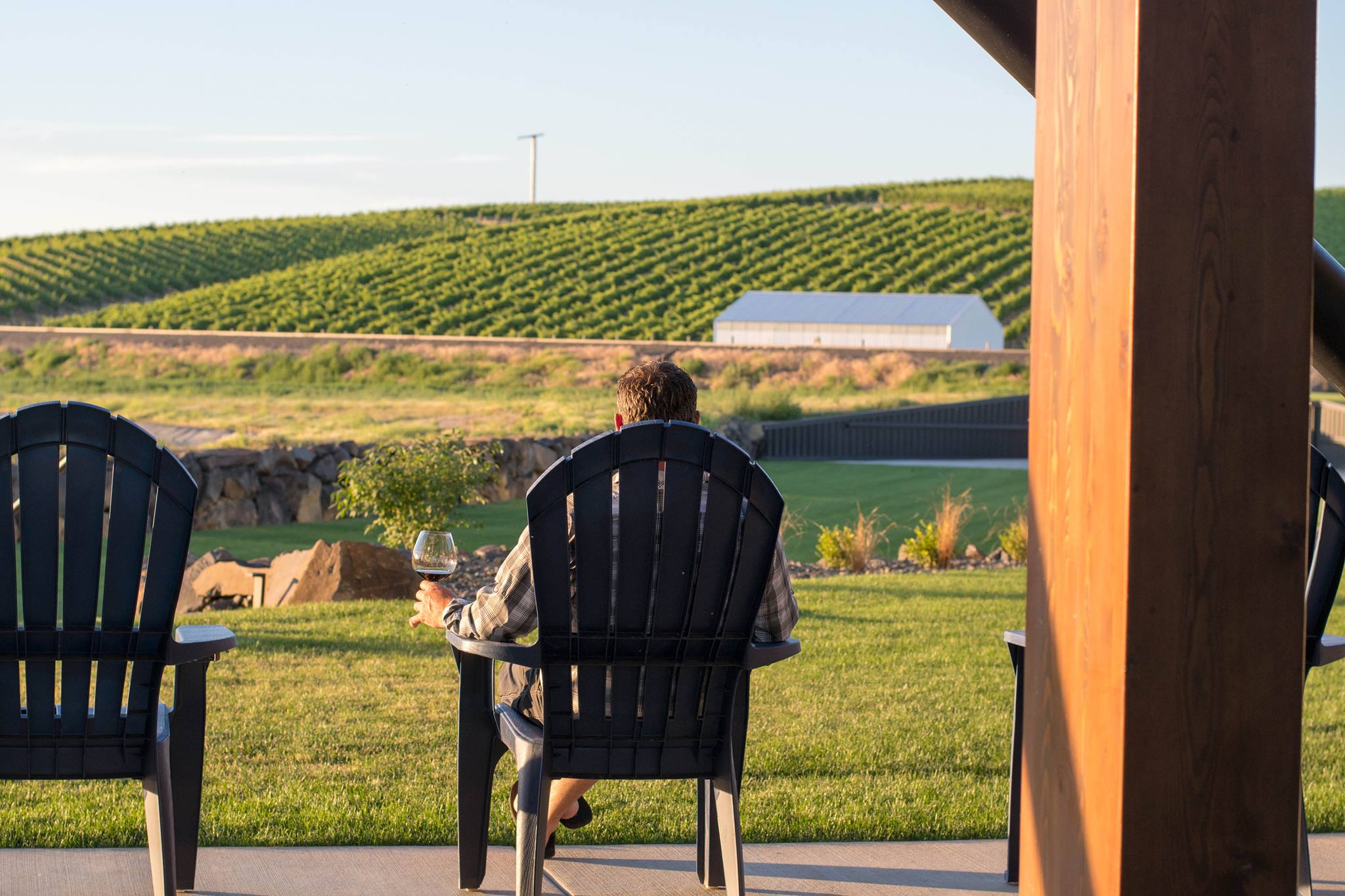 Planted in the spring of 2014, Eritage is a 150 acre vineyard located in the north side of the Walla Walla Valley. A percentage of the property consists of hilltops and ridge crests with gentle to moderate sloping hillsides, which provides excellent cold air drainage. Red varietals are the primary focus: Syrah, Merlot, Cabernet Sauvignon, Malbec and Cabernet Franc.
With elevation ranges from 800 to 1,100 feet, this vineyard estate has panoramic views of the Walla Walla Valley and a unique topography, creating polished tannins, great acidity, and dark red fruit characteristics.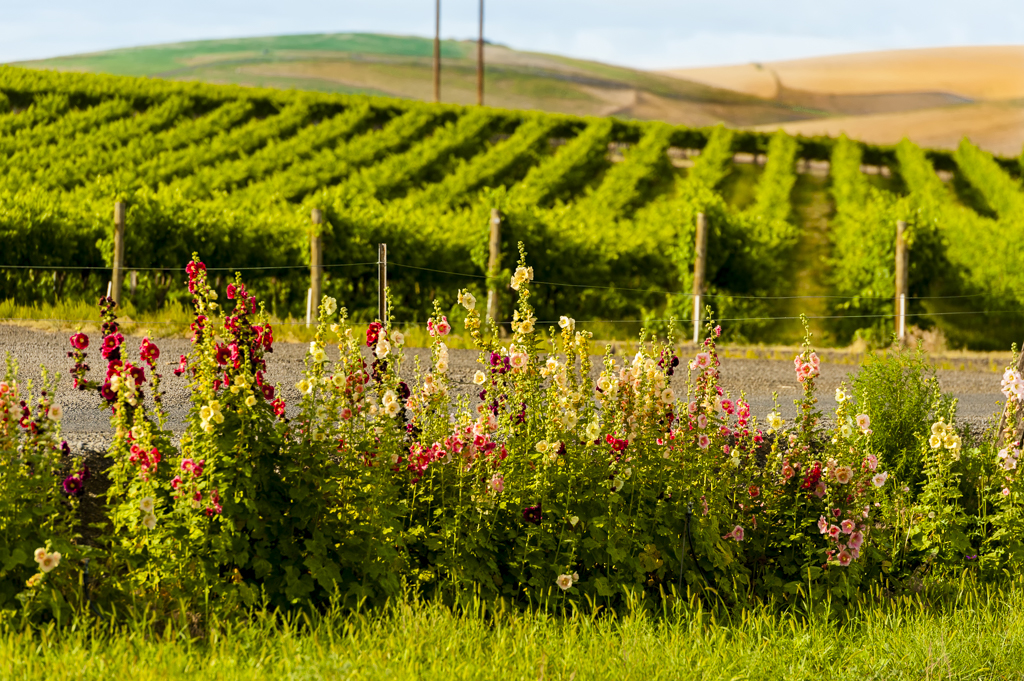 The newly acquired Giovanoni Estate, named for Justin's grandmother, is a north-facing, gently sloped, 100% Walla Walla silt loam site. Situated between 900- and 1100 feet of elevation, in the middle of the SeVein slope. TheWalla Walla silt loam soils, aspect, and elevation are remarkably similar to the famed Seven Hills Vineyard on the next ridge over to the East. We plan to plant four clonal selections of cabernet sauvignon, two clonal selections each of cabernet franc, merlot and sangiovese on the site.