A fourth generation Walla Wallan, Justin became fascinated with the blossoming wine industry literally sprouting up in his backyard. Inspired, he started making wine in his garage, learning from local winemakers, growers and aficionados.  Before long, Justin found his palate and his hobby turned into a passion: with the encouragement from friends and family, Justin began his first commercial crush in the fall of 2003 and Va Piano was born. In his free time, Justin enjoys hanging out at the winery with customers and crew.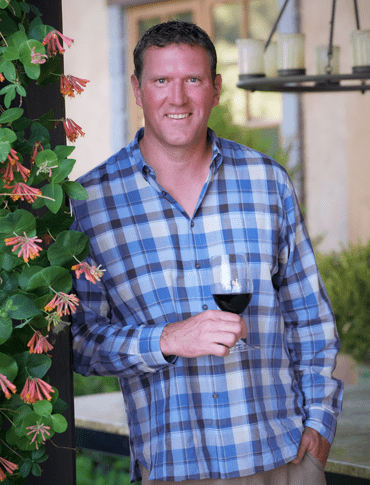 Derri was born and raised in Walla Walla and has been involved in the Walla Walla Wine Industry since 2006. She has enjoyed seeing the town grow into the wine destination it is today. Derri joined the Va Piano team in April of 2010 as the Tasting Room and Wine Club Manager. She now manages the daily operations of the winery in Walla Walla, including the Wine Club, and oversees the Bend, OR and Spokane, WA tasting rooms. In her free time (what's that?), you'll find Derri golfing with her husband, or more likely, chasing around her son, Blake and twin daughters, Kai & Dylan. Also, she never is one to pass up a glass of wine or cocktail with friends.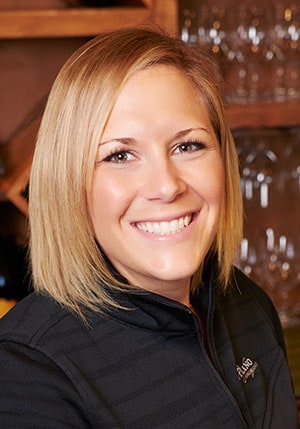 Andrew was born and raised in Walla Walla, WA.  After graduating from Washington State University, he moved to Seattle to enjoy his 20s living the city life! In January 2020 Andrew made his way back to Walla Walla with an interest in Winemaking and joined the Va Piano crew in April 2020.  He first joined us in the tasting room, moved to the cellar and then Assistant Winemaker.  In his free time, Andrew enjoys golfing with friends and tasting new and interesting wines.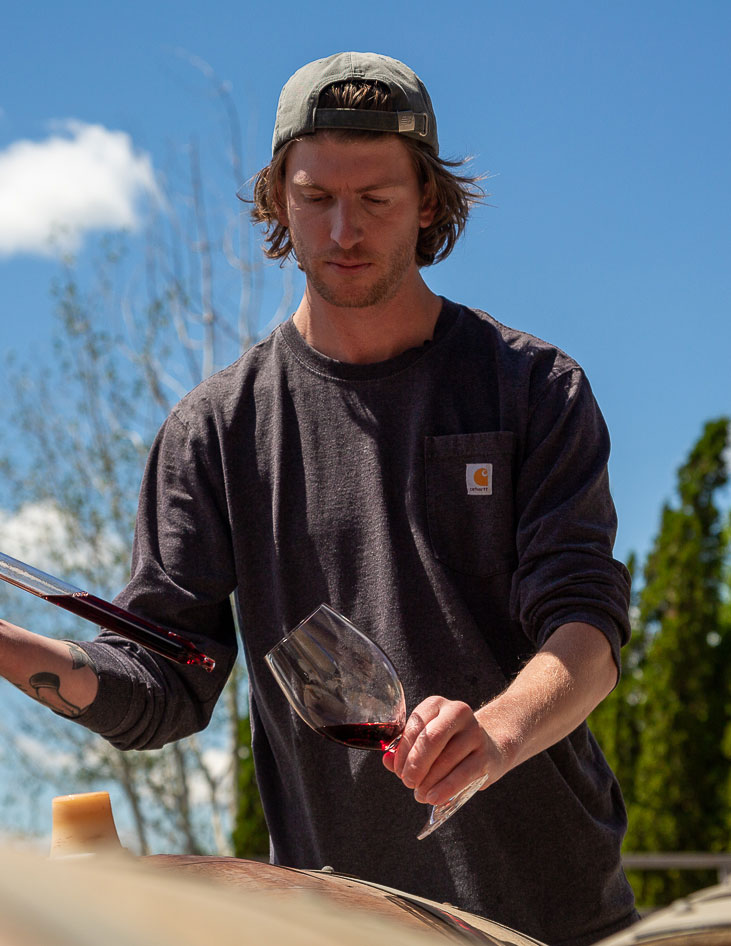 Alejandro has been an integral part of the Va Piano team since 2004. His attention to detail in the vineyard and winery has contributed immensely to our success. We don't know what we would do without him. In his free time, Alejandro and his wife Teresa (seen here), enjoy watching their son Bryan play soccer, and playing with their grandson, Miquel. Alejandro is also a Mexican cerveza connoisseur, and enjoys cold ones after a hot day in the vineyard.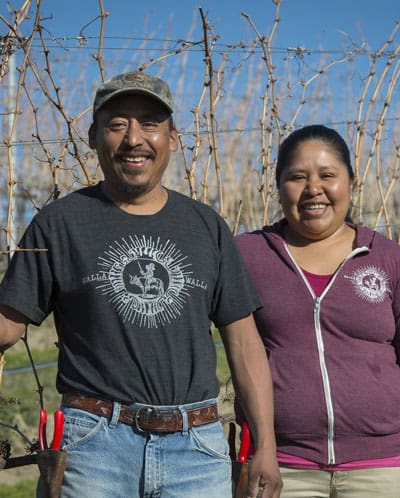 Angie attended Washington State University and put her communications degree into action at The Golf Channel before coaching golf at the Division I level for over 15 years.  In 2016, she joined Va Piano and was an essential player in opening our Bend, Oregon tasting room.  In 2020, Angie moved to Arizona as our Sales Manager.  She loves educating Arizona customers and wine buyers on all things about the Walla Walla Wine Region. Angie spends her free time traveling, playing golf, on the water and usually finds a way to incorporate wine into her favorite activities as well!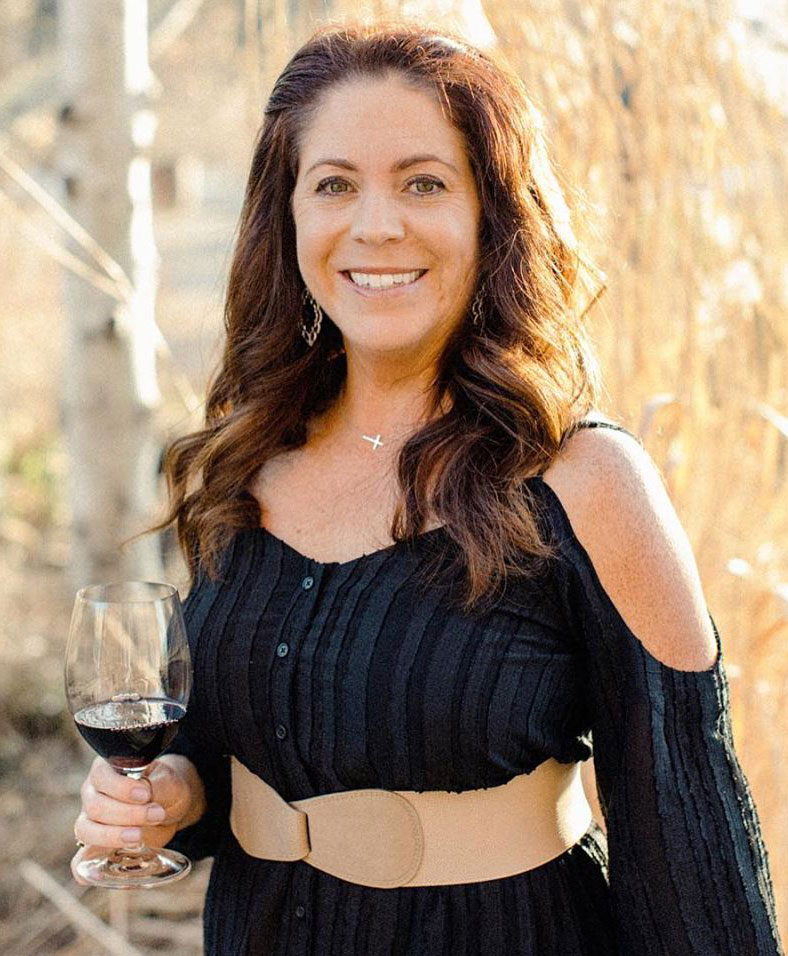 Tasting room manager – Bend, OR
Mauri grew up in California and moved to Oregon in 2005 to attend Oregon State University. As a senior in college she accepted a marketing internship with a well respected Oregon wine producer and continued to work for them on both their Direct Sales and National Sales teams until her move to Bend in 2015. Mauri spends her free time snowboarding, hiking, traveling, and of course drinking wine.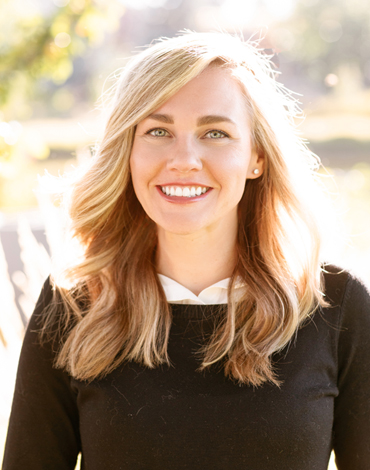 Assistant Tasting Room Manager – Bend, OR
Ani was born and raised in Washington State and attended the University of Washington before moving to Maui, Hawaii in 2007. She spent over 10 years managing a high-end jewelry store before moving back to the PNW. In 2020 she put down roots in Bend and she joined the team at Va Piano shortly after. In her free time, Ani enjoys taking her dog on adventures, traveling with her pilot husband and educating herself on wine (drinking wine is an education, right?).