Estate Tasting Room & Winery
Va Piano Estate
Tasting Room & Winery
1793 JB George Rd.
Walla Walla, WA 99362
Tel: (509) 529-0900
We are currently closed. Beginning March 5th, the Main Estate tasting room will be open 11 a.m. – 5 p.m. daily by reservation only (use button below).
Bruno's in Downtown Walla Walla is open for indoor seating, and outdoor seating as weather permits.
If you'd like to purchase bottles of wine during this time, please email [email protected] for a full bottle list and delivery/pick up options.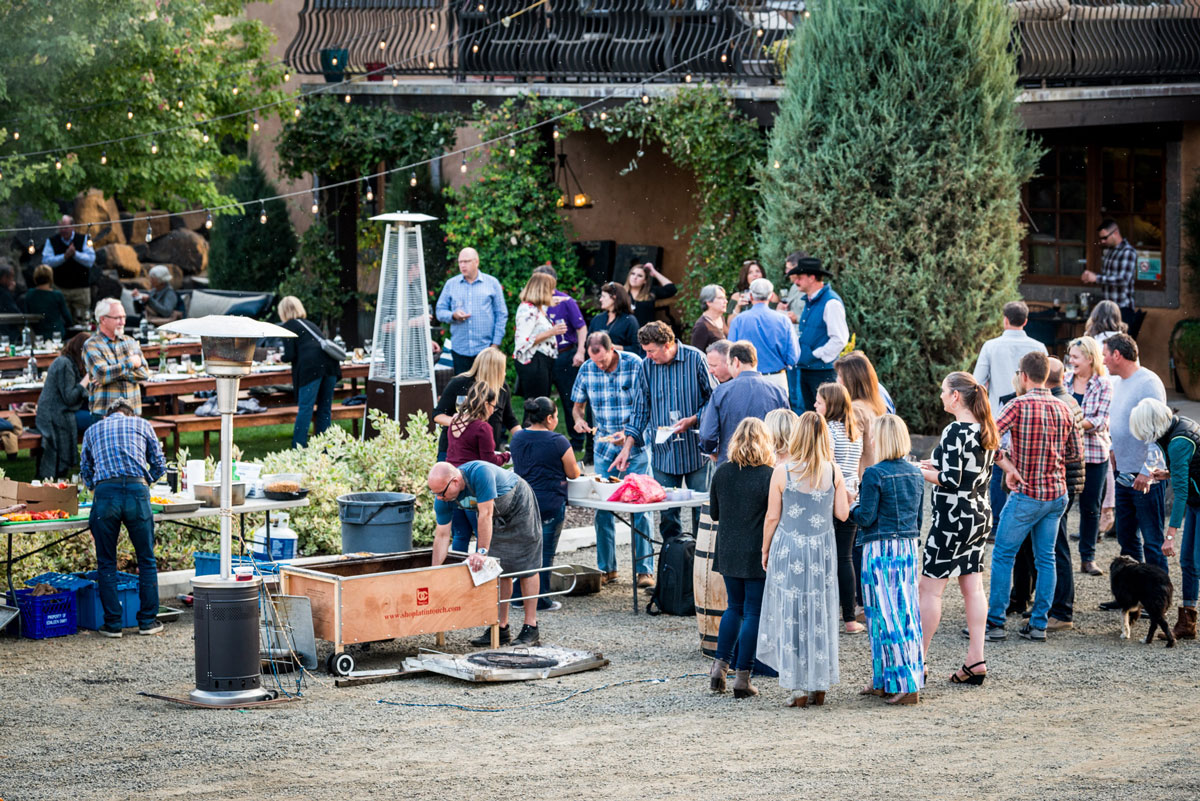 The winery and estate tasting room is nestled on the south side of the Walla Walla Valley, about 10 minutes from Downtown Walla Walla. The 'southside' is a popular destination, with many other premier wineries close by, the undulating hills covered in grapevines, and the Blue Mountains providing a beautiful backdrop.
Due to COVID-19, we are changing the dynamics of the tasting room experience. In order to provide a safe, premium and fun experience for you and your family we are switching to a 'by reservation' approach. We are still here, still laid back, still fun and yes you can still bring your dog and kids. We think this new model will enable us to make your tasting experience the best Walla Walla hospitality has to offer. We are just asking that you let us know when you would like to come and we will schedule a time for you. Want to add on a charcuterie platter, we can do that! Special birthday or anniversary to celebrate, let us help make it special! Want a tour of the vineyard and facility, let us know and we can add on time!
Our outgoing staff, laid back attitude and uber-friendly winery dogs are always here to make your visit one to remember!
Va Piano Estate Winery & Tasting Room